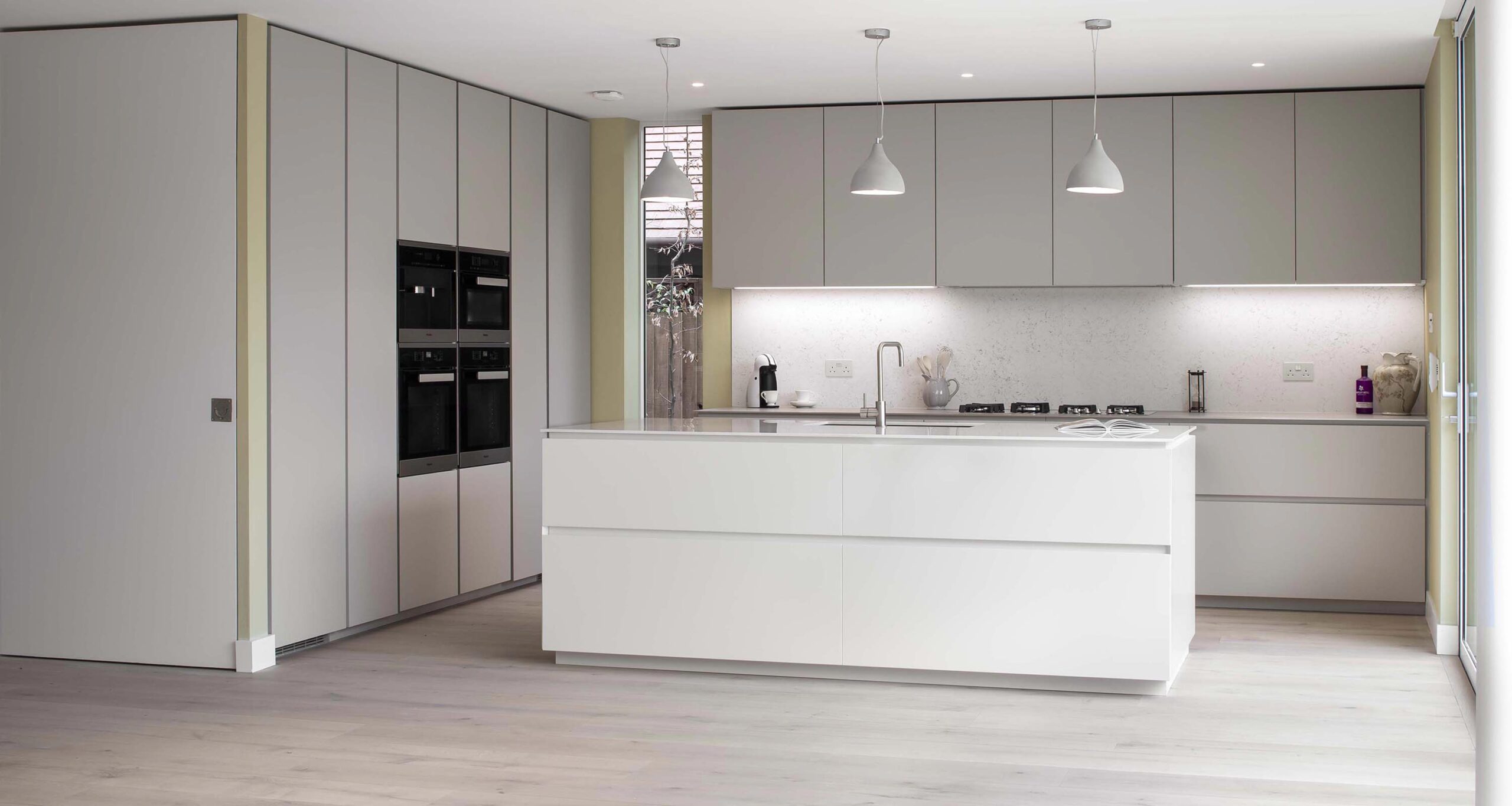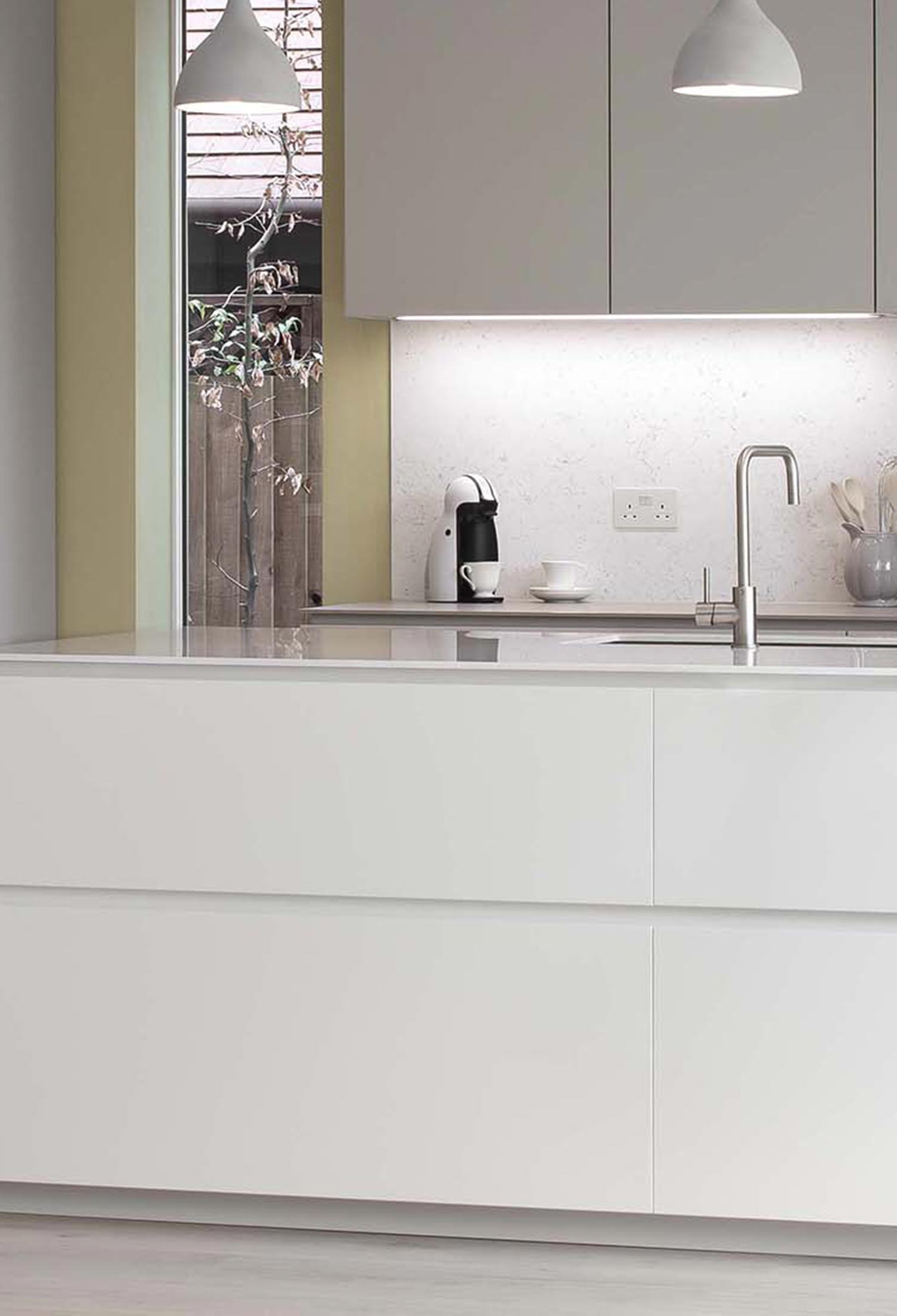 Henley-on-Thames, Oxfordshire.
Kitchen
A modern mix of elegant hues, complimented by four innovative Miele appliances. This kitchen was featured in the KBSA young designer of the year awards 2019 and won first place designed by our kitchen designer Adam Bomok.
Key Features
— Farrow & Ball, Purbeck Stone and Wevet
— Statuario Quartz
— Cold rolled stainless steel worksurface
— Lacquered handle-less profile
— Plinth colour blended in with kitchen doors.
Appliances
— Miele Ovens
— Miele Integrated Coffee Machine
— Miele Combination Oven
— Barazza Gas Hob
— Liehberr Fridge and Freezer